Every year, Carol Green puts on a HFF Backyard Summer Show in her very own lovely backyard! The show is very calm, relaxing and enjoyable. Our bunnies were molting, sadly, but we did enjoy the show and had lots of fun!
Here are a few pictures from the show:
Katie, myself, Christina, and Kim from IL.
Carol's Beatiful pool.
Tracy Rios' young Giant Angora buck.
Betty Chu with her EA setup.


Some of the AFL exibited.
Angora being judged by Randy Shumaker.
A lovely' view from Carol's backyard.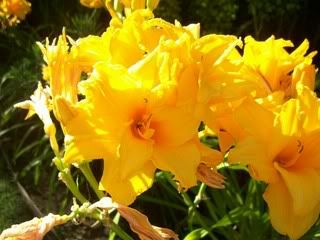 Some beautiful flowers that Carol had in her backyard.
A few Satin Angoras.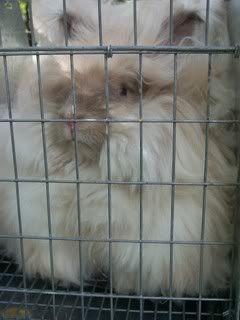 A gorgeous Lilac Tort English Angora, what an eye catcher!
Brooke Baldwin chatting with Christina while waiting for more rabbits to get on the table.
Enjoy!!! =)