Long time, no posting! Well, all last week I was at my county fair. =) Very busy, no time to post. ;)
I did fairly good, it was a fun week, seeing fair friends, spending time with the rabbits.
I took BOB with my doe, WWR Sisily, a pointed white jersey wooly junior doe. My friend, RaBecca, took BOSB with her buck WWR Skylar(opal senior buck). Sharing the wins is always nice.
I also took BOB AFL with WWR Carley(orange junior doe), and BOSB with WWR Keasby Nights(fawn junior buck).
I also took home first place senior rabbit showman, and 4th place small animal supreme showmanship. =)
Here are a few pictures at fair I'd like to share... ;)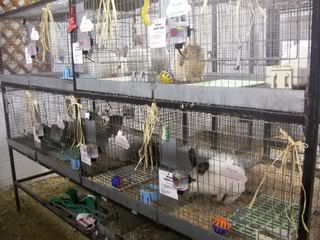 All my coops.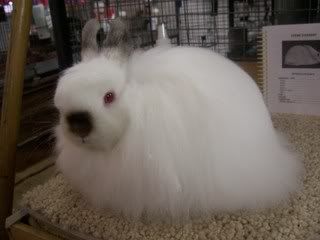 WWR Sisily.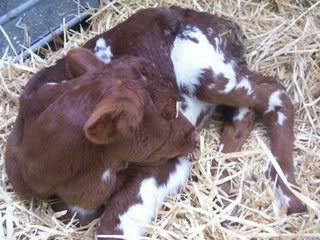 Newborn baby calf.



My friend Nataly's steer.



WWR Keasby hammin' it up.



Myself(far right) and a few friends out talking with the public.



A goat at the petting zoo.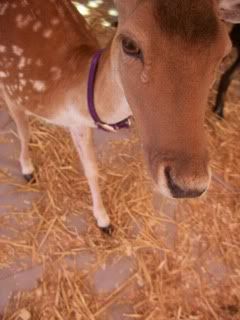 A deer at the petting zoo.



The wallabe and I at the petting zoo.



The baby piglets.
Thats all for now! I still need to upload my showmanship pictures. ;)